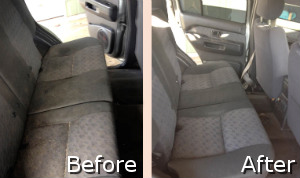 We are a leading car upholstery cleaning contractor in Kilburn with years of experience in this trade and a long list of satisfied customers, who keep requesting our services because the results are impeccable each and every time.
Thanks to our reasonable pricing, all drivers in the area can afford to have their car upholstery cleaned. Give us a call right away and allow us to give your car's upholstery a new lease of life!
At our company, we view customers as members of our extended family. That is why we strive to provide the most effective and affordable car upholstery cleaning to hundreds of residents of Kilburn.
Professional Car Upholstery Cleaning Kilburn
Here are a few more things you might be interested to know about us:
We have over fifteen years of experience in the trade
We are driven, proficient and reliable
Our technicians are trained in detail, vetted and insured
Our steam cleaning machines allow for mind-blowing results
The prices we charge are affordable and flat
We are available throughout the week, even on short notice
We like to establish a long-lasting relationship with our customers so we always begin with a no-obligation estimate of their cars' interior. Once the price has been set and the stains have been identified, the team will vacuum your door panels, seats, headrests, and floor mats to remove dust and food particles from the fabric. Tough stains will be pretreated with specialised cleaning products to ensure their removal.
Car Valeting Kilburn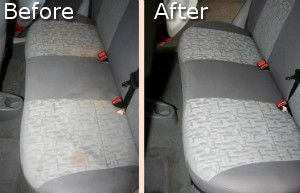 The experts will then proceed with a high-end steam cleaning machine which sprays a hot solution to help break up the dirt and grime your upholstery is covered with. The double vacuum of the machine will suck up the dirt. As very little amount of water is used in the process, you can rest assured the fabric will dry out quickly.
Another advantage of using our powerful steam cleaning machines results from the high temperatures themselves as they help eliminate all bacteria from the upholstery. The final stage involves deodorisation and that is it – you are left with fresh, spotlessly clean car upholstery.
If you find our car upholstery cleaning service in Kilburn appealing, please contact us over the phone as soon as possible to request your free quote. Your satisfaction is our top priority!